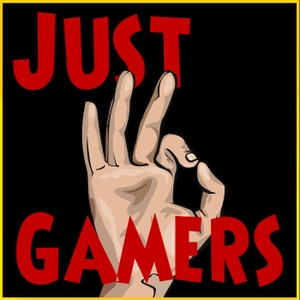 This week, Scarizard joins us for our Annual Actual Discussion of Video Games Show. We review our (and your) picks for Worst Game, Best Game and Just OK Game (most mediocre) of the year for 2017. We also reveal the winners for Best New Character, Most Fuckable and Least Fuckable Character, Best Voicemoyler, and Best Podcast Game. Get those pots and pans lubed up. Thanks to our listener of the week, Scooby doo hästen!
Check out more Scarizard here:
twitch.tv/scarizardplays
twitter.com/ScarizardIn2017
Just OK Gamers Official Merch Store! shop.justokgamers.com
Join us on Discord! discord.gg/justokgamers
Patreon! And Exclusive Patreon Podcasts! patreon.com/justokgamers
Twitch Streams Nightly at 7PM EST twitch.tv/justokgamers
Check out our Subreddit: reddit.com/r/justokgamers.
Leave us a Voicemoyle! 1-615-763-JOKG(5654)
Become the Listener of the Week, Leave us a review on iTunes!