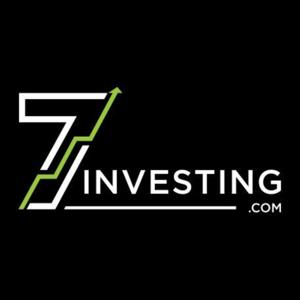 For most of the last ten years, GameStop (NYSE:GME) was nothing more than a legacy retailer in a rapidly changing industry. The once-popular video game merchant experienced lagging sales as gamers shifted to digitally downloading games from buying physical games in stores. Yet as consumer preferences slowly changed, Gamestop's stock was left for dead.
Early 2021 is when most of the financial world – me included! – took notice of this story, as Gamestop became the first of the "meme stocks," with Reddit channels and popular social media accounts posting daily memes about hodling and taking down greedy hedge funds. Yet a small group of investors saw a compelling deep value investment opportunity long before the WallStreetBets crowd piled into the trade.
Rod Alzmann is one such investor. As highlighted in the new film, GameStop: Rise of the Players, as early as 2017, Alzmann saw that Gamestop's stock price was fundamentally disconnected from its intrinsic value and took a position. Over the next two years, the stock drew down 80%, yet Alzmann kept adding, convinced he was right about its fundamentals. Where the market was pricing in bankruptcy, Alzmann saw a profitable company selling for less than the cash on its balance sheet with a high potential for a short squeeze.
In this interview, Alzmann recounts his Gamestop investment, detailing the fundamental case he had for it and dealing with the incredible ups and downs along the way before selling his position into the meme craziness in 2021.
Alzmann is now the managing director of Wook Capital, a private investment fund that believes crowdsourcing research from retail investors can offer a pathway to consistent outperformance. During our talk, Alzmann highlighted the influential role of sharing research across social media channels in his Gamestop investment.
Finally, near the end of the episode, Alzmann shares his latest value investment: PLBY Group (NASDAQ:PLBY), a legacy media player Wall Street has likewise written off. Alzmann notes that PLBY Group is finding young consumers by licensing its lifestyle brand and focusing on digital initiatives like NFTs.
Welcome to 7investing. We are here to empower you to invest in your future! We publish our 7 best ideas in the stock market to our subscribers for just $49 per month or $399 per year.
Start your journey toward's financial independence: https://www.7investing.com/subscribe
Stop by our website to level-up your investing education: https://www.7investing.com
Join the 7investing Community Forum: https://discord.gg/6YvazDf9sw
Follow us:
► https://www.facebook.com/7investing
► https://twitter.com/7investing
► https://instagram.com/7investing
---
Send in a voice message: https://anchor.fm/7investing/message