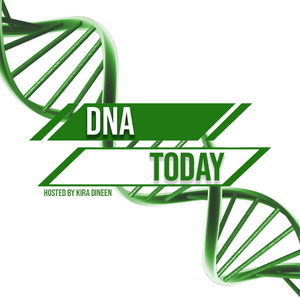 It's been 22 years since THE genetic thriller was released…. Gattaca. How has the film aged with genetic technology, society, ethics, and more? Find out in this episode!
If it's been a while since you've seen the film, refresh yourself with the plot summary below.
Vincent Freeman (Ethan Hawke) has always fantasized about traveling into outer space, but is grounded by his status as a genetically inferior "in-valid." He decides to fight his fate by purchasing the genes of Jerome Morrow (Jude Law), a laboratory-engineered "valid." He assumes Jerome's DNA identity and joins the Gattaca space program, where he falls in love with Irene (Uma Thurman). An investigation into the death of a Gattaca officer (Gore Vidal) complicates Vincent's plans.
On This Episode We Discuss Ethical Questions Like...
How has our understanding and appreciation of the film changed throughout our careers?
Do you think the way Vincent exfoliates and environment would stand up to our current technology?
How accurate did the film predict fertility technologies like PDG?
What is the true goal of genetic perfection? What is the cost?
What types of polygenic risk scores are being offered today?
How well can laws really prevent genetic discrimination?
How much can you protect your own genetic information?
How accurate is the film in regard to the society effects of the "haves" and "have nots"?
What was the alternative ending of Gattaca? What does it warn society?
Do you have more thoughts about Gattaca? We want to hear from you, tweet @DNApodcast to share your insight! Too long for a tweet? Email in at [email protected]
Stay tuned for the next new episode of DNA Today in early November where I will be b joined by a few guests to discuss the National Society of Genetic Counselors Annual Conference. New episodes are typically released on the first Friday of the month. Often I'll have a second episode later in the month. See what else I am up to on Twitter, Instagram, Facebook and LinkedIn. Questions/inquiries can be sent to [email protected]