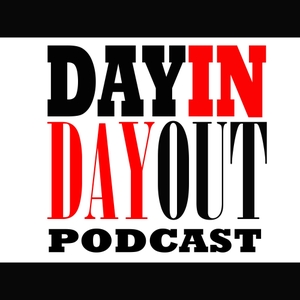 Gavin Boyter - writer, filmmaker ultrarunner and the 2300 miles man
07.27.2021 - By Day In-Day Out
Hello, my friends, my life warriors! My God this year is flying by, before we know it, December will be here.
Today on the podcast I am very happy to have Gavin Boyter who is a Scottish writer and filmmaker living in London. Gavin has published two travel memoirs about running ludicrously long distances, Downhill from Here and Running the Orient.
The latter book charts my 2300 mile run from Paris to Istanbul, following the 1883 route of the Orient Express.
His stories have been published in over a dozen literary magazines. Gavin is the writer-director of the 2015 independent film Sparks and Embers.
So please enjoy the podcast and stay safe, stay well, be awesome and please take a moment to tell a friend and subscribe.