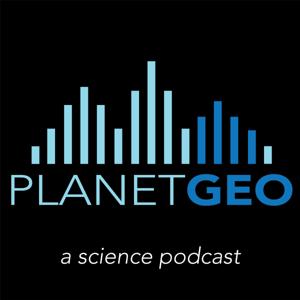 This week is a really special one!  We had the great pleasure of interviewing Dr. Gabriela Farfan, the Coralyn W. Whitney Curator of Gems and Minerals at the Smithsonian Natural History Museum, the United States National Museum.
Dr. Farfan is a world expert on gems and minerals, and we cover a lot! Everything from a personal look at how Dr. Farfan got into geology and minerals, the future of mineralogy as a field and in education, and why studying the mineralogy of modern corals is important!  Her research is looking at how carbonate growing organisms are adapting to our changing oceans - particularly ocean acidification. 

The field of mineralogy as a stand alone study is dwindling.  Dr. Farfan has a great explanation as to why the study of mineralogy is important and why geology programs should keep it included. 

Go back to last week's GeoShort to learn how the Smithsonian Museum gets its minerals and gems!
——————————————————
Website: https://planetgeocast.com
Instagram: @planetgeocast
Twitter: @planetgeocast
Facebook: @planetgeocast
Email: [email protected]