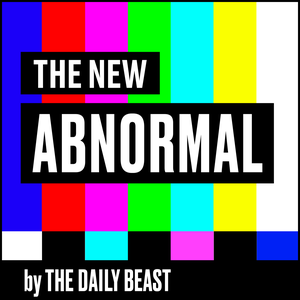 George Conway Feels Bad for What Happened to Monica Lewinsky
09.03.2021 - By The New Abnormal
But the lawyer doesn't regret his role in the Clinton impeachment saga. Also on the latest New Abnormal, whether Texas spells the end of Roe, where Georgia is headed, and more. Later in the episode, Washington Post reporter Craig Whitlock, author of The Afghanistan Papers, talks about American officials' doublespeak on Afghanistan over 20 years. He also shares with Molly his take on how Michael Flynn went from respected, level-headed three-star general to QAnon crank. Finally, Georgia state Sen. Jen Jordan, who's running for attorney general, talks about how gerrymandering is likely to produce more Marjorie Taylor Greenes, whether how Texas' abortion ban will inspire Republicans to replicate it in Georgia.
If you haven't heard, every single week The New Abnormal does a special bonus episode for Beast Inside, the Daily Beast's membership program. where Sometimes we interview Senators like Cory Booker or the folks who explain our world in media like Jim Acosta or Soledad O'Brien. Sometimes we just have fun and talk to our favorite comedians and actors like Busy Phillips or Billy Eichner and sometimes it's just discussing the fuckery. You can get all of our episodes in your favorite podcast app of choice by becoming a Beast Inside member where you'll support The Beast's fearless journalism. Plus! You'll also get full access to podcasts and articles. To become a member head to newabnormal.thedailybeast.com
 See acast.com/privacy for privacy and opt-out information.