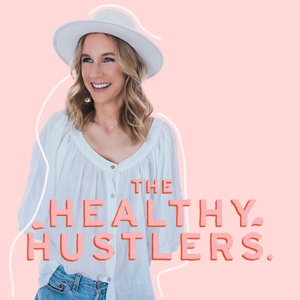 This episode is proudly brought to you by Dineamic, healthy, ready-to-go meals designed by chefs and nutritionists.
Today I'm thrilled to be joined once again by my darling friend and huge inspiration, Georgie Stevenson.
Georgie has been a guest on the show before chatting about her journey from lawyer to entrepreneur and I invited her back on the show to chat about how she is dealing with the current times, how she continues to master her mindset, her healthy working habits and so much more.
A super savvy businesswoman, Georgie left her corporate law job to pursue her passion for inspiring woman to rise up, take bold action and conquer their dreams. With a highly engaged audience of over 300,000, Georgie shares personal stories, learnings and experiences with her community to inspire them to live unapologetically.
In addition to her personal brand, Georgie co-foundered Naked Harvest with her brother Coopa in 2019. The young, go-getters are shaking up the supplements industry by providing clean, natural supplements to elevate performance.
Thanks to Dineamic for making this episode of The Healthy Hustlers Podcast possible.
To get your hands on some of Dineamic's, healthy, ready-to-go meals head to: https://www.dineamic.com.au/
Follow Georgie: https://www.instagram.com/georgiestevenson
Check out Naked Harvest Supplements: https://www.nakedharvestsupplements.com/
Follow your host, Madelyn: https://www.instagram.com/thehealthyhustlers
Subscribe to The Healthy Hustlers website: https://www.thehealthyhustlers.com/