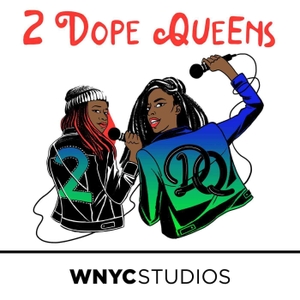 Get Ready for the Third Dope Queen!
02.02.2018 - By 2 Dope Queens
Phoebe and Jessica's BFF Michelle Buteau is getting a show all to herself! Michelle's many appearances on 2 Dope Queens have made her an instant fan favorite, and we know you loved her set on the 2DQ HBO special. Now we're taking you back to one of our favorite sets - recorded live in LA baby! Get ready, because her new show Late Night Whenever is coming to your earbuds this spring (and it's going to be outrageous). Subscribe now!