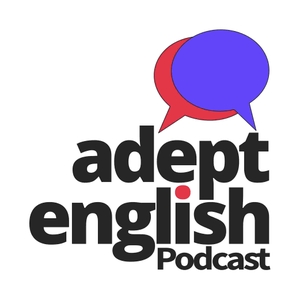 Finding Your English Lesson Learning Speed ✔Lesson transcript: https://adeptenglish.com/lessons/english-lessons-learning-speed/
It's  a new week, with lots of learning fun ahead. Today's podcast looks at  setting your own speed for learning English. We use several of the 7 rules of Adept English to suggest ways of learning will help you take control of the learning  process. We also give some advice on how you should set your own  language goals for learning English through listening.
Today's podcast is an important lesson, it's a reminder that you the listening English language learners are the ones in control.  Of course we want to help you learn English as quickly and easily as is  possible, but we also recognise that everyone is different and we all  learn at different speeds. In today's podcast, we suggest several ways  on how you can learn at your speed and we cover this in the podcast  episode.
Our goal is to help  anyone who is interested in improving their English language. Whether  you're looking for a quick boost or an ongoing commitment, listeners can  all learn a lot from our English lessons.
However, it's  challenging to choose the right resource for your needs. It's one of the  main reasons we produce such different podcasts. Some will appeal to  you, some won't. We have so many to choose from you will definitely find  some that you find interesting enough to engage with the content when  you are listening.
Your mind will answer most questions if you learn to relax and wait for the answer.
⭐ William S. Burroughs
Although  it's fine to listen to every one of our podcasts starting at 1 and  working through to the latest 464, you don't have to work this way. You  could just focus on English listening or English grammar lessons, and then only pick the ones you like from those groups.
You can find all of our back catalogue podcast episodes, sold as bundles of 50 podcasts here. These podcast bundles enable you to improve your English skills while listening to hours of great English lessons
Learn more about our courses here: https://adeptenglish.com/language-courses/
Adept English is here to help with FREE English lessons and language  courses that are unique, modern and deliver results. You can learn to  speak English quickly using our specialised brain training. We get  straight to the point of how you should learn to speak English. We teach  you in a fun and simple way that delivers results. If you want to learn  to speak English, our approach to learning through listening will improve your English fluency.