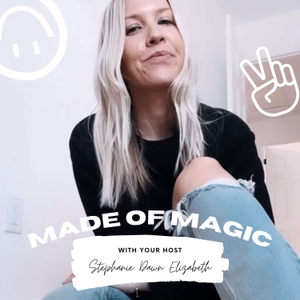 Ep.102: GETTING OUT OF YOUR OWN WAY AND STEPPING FULLY INTO YOUR POWER. A MINI-READING AND COLLECTIVE MESSAGE with Emily The Medium.
08.22.2019 - By Made of Magic: The Podcast
INTERVIEWS ARE BACK!!!I'm so excited to be back to interviewing and even more excited that the first one you get to hear is with one of my fave humans Emily The Medium. Emily is a Psychic Medium, Energy Healer, and Spiritual Mentor who is passionate...