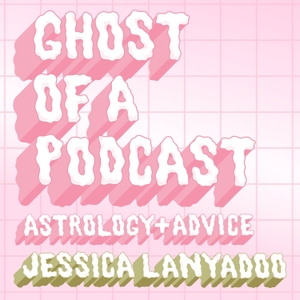 Ghost of a Podcast: Astrology & Advice
By Jessica Lanyadoo
What's Ghost of a Podcast: Astrology & Advice about?
Welcome to Ghost of a Podcast with your host Jessica Lanyadoo. Lanyadoo is an astrologer, psychic medium and animal communicator with more than 20 years experience. Tune in weekly for your horoscope and homework based on the current astrology.
Lanyadoo will choose a listener question weekly and offer guidance that is practical, mystical, and helps you help yourself.
Theme song by Sonny & The Sunsets
Become a supporter of this podcast:
https://anchor.fm/jessica-lanyadoo/support