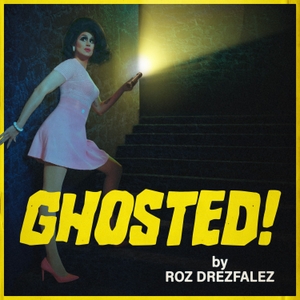 Ghosted! by Roz Drezfalez
By Starburn's Audio
What's Ghosted! by Roz Drezfalez about?
Light some sage and pop your popcorn, drag comedian Roz Drezfalez is getting spooky! Though far from an expert on the paranormal, Roz explores her curiosity of things that go "bump" in the night with celebrity guests, psychics, and everyday people. Real stories, fake lady!
Roz Drezfalez is a drag queen comedian, host, writer, and male actress known as "The Bargain Bin Beauty"! Based in Los Angeles, she can seen on stage literally any place fine drag queens are sold, including her role as the host of Ross Mathews's "Dragtastic Bubbly Brunch", "The Once-Over" at The Hollywood Improv, and she will soon be at a comedy club or gay bar near you! Her personality has been seen on Buzzfeed, Bravo, Hey Qween TV, and even in a national commercial for Google! Go give her a follow on Instagram @rozdrezfalez.
Roz wants to hear about listeners experiences with ghosts. Send your story to [email protected] and she may read it on the show!