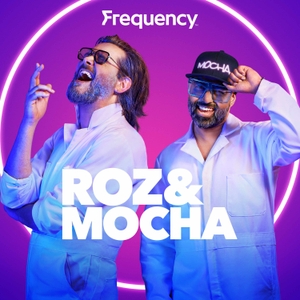 237 – Giacomo Gianiotti On His Grey's Death, Zack Snyder Talks 'Justice League' & How Tiffany Haddish Found Out About Her Grammy Win!
03.19.2021 - By Roz & Mocha
Shaq talks about having IcyHot in the wrong place of his body. If you're in California you can go on roller coasters again… BUT… NO SCREAMING! Tiffany Haddish found out she won a Grammy while filming 'Kids Say the Darndest Things'. According to a new poll, flabby "dad bods" are now the MOST attractive body type. Zack Snyder talks about always envisioning 'Justice League' as a 4 hour film. Oh No, Dr. Deluca was killed off 'Grey's Anatomy'! Giacomo Gianiotti joins us to talk about his sad on screen TV death and how he will be back, but behind the camera.