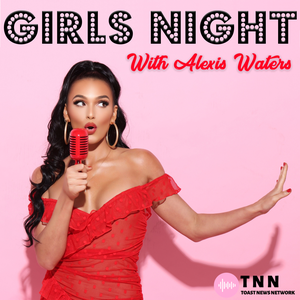 Girls Night with Alexis Waters
By Toast News Network
What's Girls Night with Alexis Waters about?
Now a lot of you may know us from Bachelor, Bachelorette, and Bachelor in Paradise but we are a real life couple navigating this thing called life.
Even though we found love in a hopeless place, we believe anyone can too. It's a crazy world out there in dating! And sometimes a woman needs a mans perspective! And sometimes a man needs a woman's perspective.
We're not perfect, our relationship is not perfect but we're here for you guys, just like you guys are here for us. So grab a drink, and let's have a Date Night!