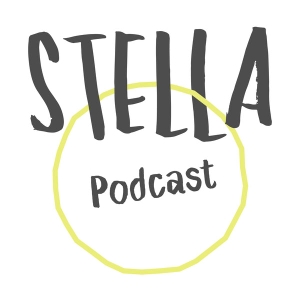 Girls Write Up 2016: Clementine Ford & Stella Schools Manager Bec Kavanagh
02.02.2017 - By Stella Podcast
Stella Schools Manager Bec Kavanagh talks about the Stella Schools Program and the inaugural Girls Write Up in 2016, and we hear from feminist writer Clementine Ford in her opening address at Girls Write Up in Melbourne, urging the audience to speak up, write up, and be brave.
Clementine is a feminist who writes a twice-weekly column for Fairfax's Daily Life. She is a frequent guest on ABC 774, a semi-frequent guest at The Drum and has also appeared on Channel Nine's Mornings and ABC's Q&A;. Clementine enjoys wine, cheese and the collected works of Connie Britton. Her first book, Fight Like a Girl, was released in October 2016.
Girls Write Up is a gender-inclusive, intersectional, daylong wordfest for teens that teaches empowerment through writing and sharing stories. Find out more about the Stella Schools Program at thestellaprize.com.au/schools and Girls Write Up at thestellaprize.com.au/schools/girls-write-up.
Stella Podcast's theme music is by Geryon – you can find them on Facebook or Soundcloud.