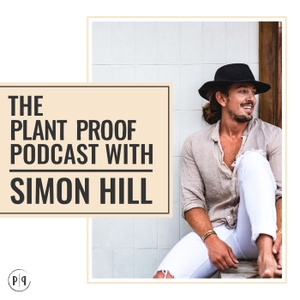 In Episode 67 I sit down with Dr Zach Bush, Endocrinologist and Lifestyle Medicine Practitioner, and discuss how our food system is getting things so wrong. We dive deep into the use of herbicides like Glyphosate, the damage modern farming practices are causing and where the solutions lie.
Specifically we covered:
•Why it's critical we are having this conversation about our food system
•Zach's journey into Medicine
•Why he started looking to food as medicine and then eventually became interested in soil quality
•Conventional and Organic Produce
•Glyphosate & Round-Up
•Cancer Alley
•Problems measuring toxicity to the chemicals used in farming
•Regenerative agriculture & biodiversity - how farmers can make the switch
•A shared Economy
•Conventional Vs Chemical free farming yields
•and much more
RESOURCES:
Farmers Footprint
Rodale Institute
Kiss The Ground
If you enjoyed the episode and have a spare 1-2 minutes please leave a review on iTunes so the Plant Proof podcast ranks higher and becomes more discoverable for other listeners. And if you have any friends that you think will benefit from listening to this episode or any of the other Plant Proof episodes please share the link - together we can make this world a healthier place.
Currently, the Plant Proof podcast can be listened to on iTunes, Google Podcasts (note: use the google podcast app not google play), Spotify, Stitcher, Soundcloud or on the Plantproof.com directly. If you listen on iTunes be sure to hit 'subscribe' or 'follow' on Spotify so you are instantly notified when I release new episodes each week.
Of course, if you loved the episode. Share your feedback on social media and tag Zach (@zachbushmd) and myself (@plant_proof) - we'd love to hear from you!
Hope you enjoy the episode friends.
Simon Hill
Creator of Plantproof.com - your FREE resource for plant based nutrition information
Book coming out 2020 with Penguin (all proceeds being donated to charity)