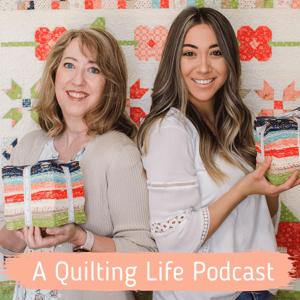 In this episode Sherri and Chelsi give an update of their 2021 goals and have an in depth discussion on small quilting projects.  
For complete show notes, and pictures and links to all of today's featured quilts and fabrics, visit the A Quilting Life Blog:  https://www.aquiltinglife.com/2021/06/a-quilting-life-podcast-episode-31-show-notes.html/
Visit the A Quilting Life YouTube channel for more great video content: https://www.youtube.com/channel/UCmSR-jDR956ATQe30JHX87w
Enjoy what you heard? Be sure to rate and review us on Apple Podcasts and your review could  be read on the show!