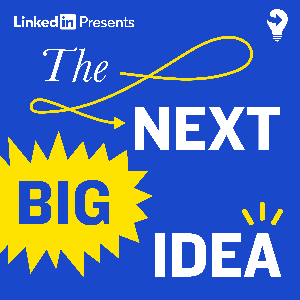 GOOD ANXIETY: Can You Turn Worrying Into a Superpower?
01.12.2022 - By The Next Big Idea
To fret is human. That's according to recent estimates that suggest 90 percent of the population experiences anxiety. And because anxiety, even in mild forms, can zap our confidence, squelch our sex drives, isolate us from friends and loved ones, most of us have concluded that anxiety is pretty much always a bad thing.
But not neuroscientist Wendy Suzuki.
In her new book, "Good Anxiety: Harnessing the Power of the Most Misunderstood Emotion," she argues that we should treat anxiety like a form of energy. "Think of it as a chemical reaction to an event or situation," she writes. "Without trustworthy resources, training, and timing, that chemical reaction can get out of hand—but it can also be controlled and used for valuable good."
Today, Wendy sits down with Lauren Miller Rogen (she's a filmmaker and the co-founder, along with her husband, actor Seth Rogen, of the non-profit Hilarity for Charity, which provides a range of free services to support families impacted by Alzheimer's) to discuss the science-backed tools you can use to worry well.