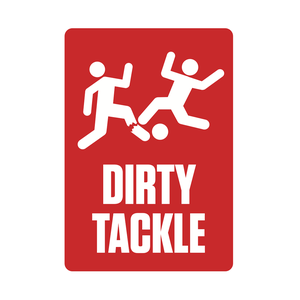 As we mourn the impending departure of Arsene Wenger from Arsenal's bench, we issue dirty tackles for Russian racism and bear abuse. We also discuss Daniel Sturridge's car key/hospital bracelet, Joey Barton being a manager of a real club, and Neymar's absence from PSG's title celebration. And we also unveil the Wenger Out Sign Company's new product line!
To hear our bonus "Extra Time" segment, contribute and join the ET Gang at patreon.com/dirtytackle! This week's topics: Zlatan charming America, the worst stadium name, and Monaco giving out refunds. Contact us at DirtyTackle@gmail.com with your Dirty Tackles of the Week and Life Ref queries, and find us on Twitter @DirtyTackle, @BrooksDT, @RyanJayBailey, @TheoMessiDT, and @DTBroSalah on Instagram @DirtyTackle, and at Facebook.com/DirtyTackle.
Join our Togga fantasy Premier League Perfect XI group! Compete against Brooks, Theo, Ryan, and Producer Bobo! tog.ga/dirtytackle.