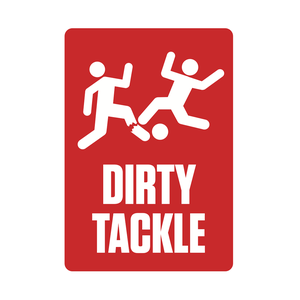 With Theo Messi away on international duty, Brooks and Ryan aim this week's dirty tackles at critics of 2018 World Cup stadium modifications and Disney World (trust us, it makes sense...kind of). Jack McPintsnackle returns to flog his new side project, the intricacies of throwing pizza at Sir Alex Ferguson are discussed, as is Bayern Munich's disrespect of Carlo Ancelotti, and Gareth Bale's personal golf course.
To hear our bonus "Extra Time" segment, contribute and join the ET Gang at patreon.com/dirtytackle! This week's topics: The ridiculous twist in FIFA 18's The Journey, Barcelona playing behind closed doors, Facebook getting in on the Premier League action, and whether Real Madrid should get rid of the aforementioned Gareth Bale. Contact us at DirtyTackle@gmail.com with your Dirty Tackles of the Week and Life Ref queries, and find us on Twitter @DirtyTackle, @BrooksDT, @RyanJayBailey, @TheoMessiDT, on Instagram @DirtyTackle, and at Facebook.com/DirtyTackle.
Join our Togga fantasy Premier League Perfect XI group! Compete against Brooks, Theo, Ryan, and Producer Bobo! tog.ga/dirtytackle.