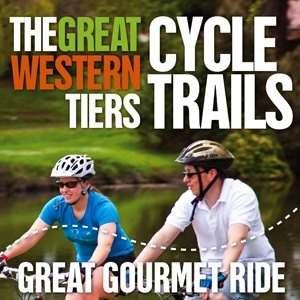 Great Gourmet Ride
By Great Western Tiers
What's Great Gourmet Ride about?
These podcast guides will take guide your cycling journey throughout the Great Western Tiers. You'll be will lead to some very special places that will divert your mind, invigorate your body, and replenish your soul.

Everything that you imagined Tasmania to be can be found as you explore the pristine Meander Valley under the backdrop of the magnificent Great Western Tiers.
Great Gourmet Ride episodes: