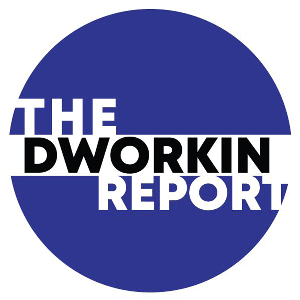 Green Shirt Guy just revealed a new way to defeat Trump's racist immigration policies
08.28.2019 - By The Dworkin Report
Scott talks with Alex Kack, the political activist best known as Green Shirt Guy after he went viral at a Tucson, Arizona public meeting at City Hall. Alex revealed that the group he's a part of, the People's Defense Initiative, just placed the first-ever citizen's ballot initiative to declare Tuscon a sanctuary city. Sanctuary city laws invoke the Constitution's 10th Amendment to limit the cooperation of local officials with the federal government's immigration laws. His viral video happened at the City Council meeting in Tucson where the ballot initiative got approved. We also found out a lot more about Alex's personal story, what motivates him and why the stage was set that fateful evening in Arizona for one man's laughter to penetrate the national consciousness.
Buy our Meet The Candidates 2020 books here. Our newest installment in the series, Meet the Candidates 2020: Cory Booker, just got released today and is also on your local store shelves at Barnes & Noble.
amzn_assoc_tracking_id = "washington023-20";
amzn_assoc_ad_mode = "manual";
amzn_assoc_ad_type = "smart";
amzn_assoc_marketplace = "amazon";
amzn_assoc_region = "US";
amzn_assoc_design = "enhanced_links";
amzn_assoc_asins = "1510750274";
amzn_assoc_placement = "adunit";
amzn_assoc_linkid = "3a9a6105c194f993c55783ec117d920b";
Editor's note: This post uses Amazon affiliate links to books.