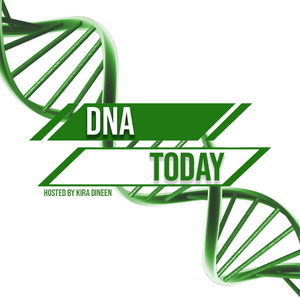 Greenwood Genetics Center's Ray Louie and Kellie Walden join the show to discuss epigenetics.
Dr. Ray Louie is an Assistant Director in Greenwood's Molecular Diagnostic Laboratory. His background is in large scale genetic screening in model organisms and in solid tumor genetics and radiobiology. Dr. Louie is interested in the diagnosis of Mendelian disorders and in the identification of novel genes involved in neurodevelopmental delay and hydrops fetalis.
Kellie Walden is Greenwood's Director of Diagnostic Development and a genetic counselor by training. She oversees areas of growth for the labs including new test offerings and industry contracts. She also continues to be involved in marketing activities for the Diagnostic Lab. Kellie is a member of the National Society of Genetic Counselors.
EpiSign is the first clinical assay validated to detect unique epigenetic signatures and methylation abnormalities for recognized genetic conditions. Right now, EpiSign tests for over 40 conditions that have signatures. Version 3 will be launching in the spring with even more conditions! This test was developed by London Health Sciences Centre in Ontario, and our lab at the Greenwood Genetic Center performs the bench work and the data is analyzed by the team in Canada. The National Human Genome Research Institute named EpiSign one of the 10 most significant advances in genomic medicine in 2019!
On This Episode We Discuss:
Defining epigenetics
Epigenetic disorders (Prader–Willi, Angelman, Beckwith-Wiedemann syndrome)
Testing for epigenetic conditions through EpiSign
Indications to order epigenetic testing
Variant of Uncertain Significance (VUS) clarification with EpiSign
Current research on epigenetic conditions
New versions of EpiSign
Calculating biological age with epigenetics
Learn more about Greenwood Genetic Center's EpiSign here. You can also check out their incredibly popular genetic counseling visual aids.
Enter our giveaway on Instagram, Twitter, Facebook, and LinkedIn to win a pair of bluetooth, noise canceling headphones from Greenwood. Giveaway ends on April 11th.

Ray and Kellie showcased how complex pediatric genetics can be, so it's understandable that people are often confused about the role genetics play in health conditions. The genetic counselors over at Advanced Tele-Genetic Counseling (ATGC) specialize in areas of genetics like pediatrics. So if you find yourself having questions about your own genetics, or want to know more about adding the expertise of AT-GC's certified genetic counselors to help support your own practice, reach at AT-GC.com. You can also hear Elizabeth Turner on Episode #143 where she shares more about telehealth and what ATGC has to offer.
Stay tuned for the next episode of DNA Today on April 16th, which explores whole exome sequencing with QuantGene's Jo Bhakdi! New episodes are released on the first and third Friday of the month. In the meantime, you can binge over 140 other episodes on Apple Podcasts, Spotify, streaming on the website, or any other podcast player by searching, "DNA Today". Brand new in 2021, episodes are now also recorded with video which you can watch on our YouTube channel.
See what else we are up to on Twitter, Instagram, Facebook, YouTube and our website, DNApodcast.com. Questions/inquiries can be sent to [email protected]