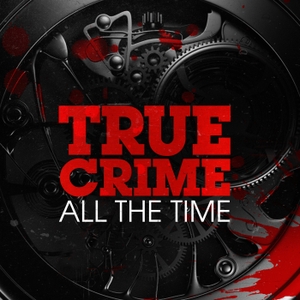 Gregory Fester and Jessica Reid were 19-years-old and 17-years-old, respectively, when they went on a drug-fueled crime spree in 2006. The couple left their home in Wisconsin determined to make it to a beach somewhere and they were willing to do anything they had to in order to get what they wanted. This including picking the home of Wayne and Sharmon Stock at random, and killing the couple the day after Easter.
Join Mike and Gibby as they discuss the crime spree and murders committed by Fester and Reid. They were determined to rob and kill if they had to in order to get what they wanted. The Stocks were pillars of their small community and their murders shocked everyone. Several families were looked at by police and two individuals were convicted of murder before police found the true killers.
You can support the show at patreon.com/truecrimeallthetime
Visit the show's website at truecrimeallthetime.com for contact, merchandise, and donation information
Check out our sponsor Ana Luisa for great quality jewelry for Mother's Day starting at just $39. Use our code TCATTMD to get 15% off all of their great products.
https://www.analuisa.com/tcattmd
An Emash Digital production