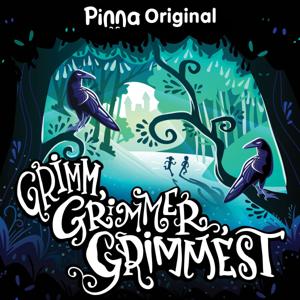 Grimm, Grimmer, Grimmest
By Pinna
What's Grimm, Grimmer, Grimmest about?
Hear the Pinna Original podcast, Grimm, Grimmer, Grimmest
Grimm, Grimmer, Grimmest is a wildly enchanting fairy tale podcast made in partnership with Adam Gidwitz, bestselling author of A Tale Dark and Grimm. Each episode features a classic fairy tale, bringing to life a world full of curious creatures and mischievous foes. These tales are retold with a surprising flourish to a group of inquisitive kids, who anticipate plot twists, crack jokes, and share their own perspectives on these very Grimm tales.
To hear every episode of Grimm, Grimmer, Grimmest Season 2, 3, and 4, as well as access great kids' audio content expertly curated for kids 3-12, download the Pinna app from your app store today and start streaming!
You can also search "Pinna" in your podcast platform to hear more from us!
We love hearing from Grimmers! Email us at [email protected] to tell us what you think of the show!
Grimm, Grimmer, Grimmest is a Webby Award honoree, winner of the Parents' Choice Foundation Gold award.