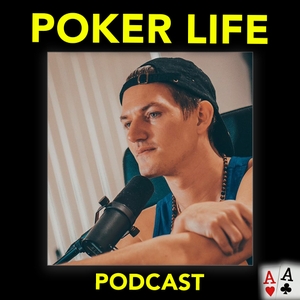 MY PODCAST HAS RETURNED!!! Sorry about taking so much time off from the podcast, have been focusing on the Daniel vs Doug event the past few months!!! Wanted to try to crush that! My podcast will be returning with a mix of poker and non-poker world people I find interesting and want to learn more about!
POMP YOUTUBE: https://www.youtube.com/channel/UCevXpeL8cNyAnww-NqJ4m2w
My guest today is Anthony Pompliano aka THE POMP. I started following him earlier this year during the LOCKDOWN when I was researching the history of money, currency and the federal reserve! Pomp is a massive BITCOIN advocate like many people in the poker world have been for quite some time - his Twitter is filled with Bitcoin related content and he has over 500k followers on that platform. He brings a nice mix of value - knowledge, humor, hype, family, positivity. Pomp also puts out a new podcast just about every single day and has turned that into one of the most popular podcast in his world. He has a wide variety of guests on from all different parts of the finance, content, investing, and business world. I'm very excited and interested to learn more about his background and how he came to be in this position that he is in now!