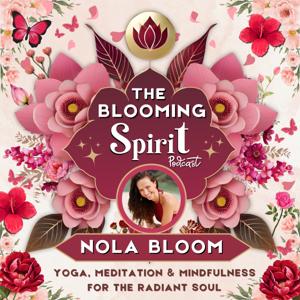 Guided Meditations with Nola Bloom
By Nola Bloom
What's Guided Meditations with Nola Bloom about?
This podcast is a series of Mindful meditations with Nola Bloom to soothe your soul, calm your anxieties and start your day in a positive mindset.
Nola Bloom is a Yoga Teacher, Feminine Embodiment Coach beauty/massage therapist living on Koh Phangan, Thailand. She also runs Full Moon Goddess Ceremonies. Check out her website for details.
If you enjoy the meditations, please leave a 5 star review on the show! Thank-you! :)
This podcast was formally called 'Guided Meditations by Nolita Ananda'