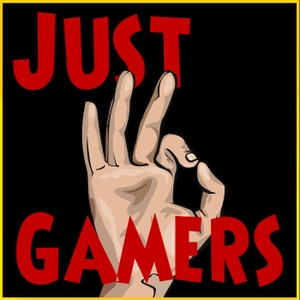 This week, Lewbae and Dave the Butler lead the boys through their spooky haunted mansion! Something feels off about this mansion but I can't quite put my finger on it. Anyways, we tour the Graveyard of Dead Games, talk about the Vatican's take on Pokemon Go, more Black Ops 4 impressions, and Red Dead Redemption 2 expectations. Then we answer your Voicemoyles! Thanks to our Listener of the Week, Bryce!
Check out Lewbae's Podcast: Retro Anime Podcast
Lewbae on Twitter: https://twitter.com/xilubez
We are now on Spotify! Just OK Gamers on Spotify
Just OK Gamers Official Merch Store! shop.justokgamers.com
Join us on Discord! discord.gg/justokgamers
Exclusive Patreon Podcasts! patreon.com/justokgamers
Check us out on Twitch! twitch.tv/justokgamers
Check out our Subreddit: reddit.com/r/justokgamers.
Leave us a Voicemoyle! 1-615-763-JOKG(5654)
Become the Listener of the Week, Leave us a review on iTunes!