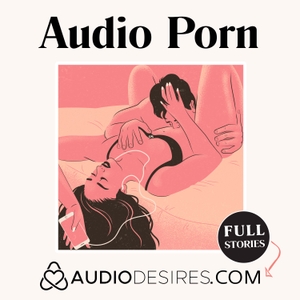 Redeem your gift: https://audiodesires.com/valentines-gift/
Coupon Code: VALENTINE

- 50% off on annual memberships
- 25% off on monthly memberships

The month of love is upon us and maybe you're still looking for the perfect gift for your partner - or yourself for that matter!
We recorded this special message to let you know that we have a special Valentine's Day gift for you.
From February 7 to February 14, we are offering you 25% off our monthly membership and 50% off the annual membership. That's right, you could save 50% on a premium membership f if you subscribe for a year!
All you need to do is:
- go to our website Audiodesires.com
- create an account or login to your existing account
- Click the button "Get premium"
- and redeem the coupon code "VALENTINE"
Or you can simply use the link in the description of this podcast episode!
Let us take you to far away places, meet sexy people and explore kinky fantasies - together with a partner or by yourself!
There's no better time to treat yourself - or someone you love!
So head on over to Audiodesires.com and redeem the coupon code "VALENTINE" to save 25% on a monthly or 50% on an annual membership.
Okay that's everything I wanted to share with you today!
We look forward to bringing you many, many more erotic stories!
Until then - Happy Valentine's Day!