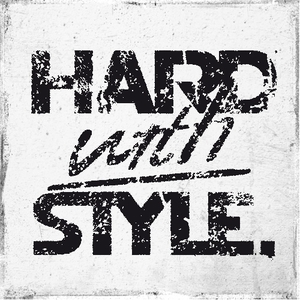 Hard With Style
By Hard With Style
What's Hard With Style about?
A place for the most passionate and gifted producers, a home to lovers of the harder styles in dance music and a platform for new talents to shine. Set up in 2013 and based on the ever so popular monthly Podcast, HARD with STYLE has become more than a record label – a movement in its own right.
Next to releases by Headhunterz, the label also brings the sounds of Bass Modulators, Audiofreq, Crystal Lake, Rebourne, Phrantic, Atmozfears and more. Grown from the official HARD with Style Podcast, in which fans are introduced to the favorites and must-hears, the label is a real labor of love.
After the sold-out kick-off night at the Melkweg, HARD with STYLE events are travelling the globe, landing editions in Australia, the US and Europe. Hardstyle fanatics from all across the globe have gathered in Amsterdam, Los Angeles, Sydney and more, to experience THE MUSIC THAT COMES FROM WITHIN. A fashionable line of HWS merchandise has launched in spring 2014 – and its hoodies, bracelets, tees, caps and more have already been spotted in the crowds at numerous clubs, events and festivals.
You're more than welcome to join our musical revolution – pushing boundaries of the harder styles in electronic dance music.