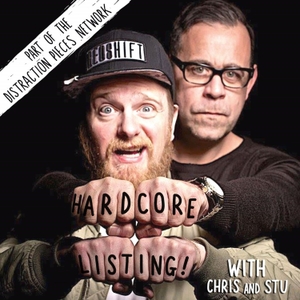 Hardcore Listing with Chris & Stu
By Chris&Stu
What's Hardcore Listing with Chris & Stu about?
On the back of the success of Scroobius Pips Drunkast, Pips sidekicks Chris & Stu now have their own podcast based around Top 5 lists.
Hardcore Listing will see Chris and Stu discuss with each other as well as a host of special guests a list of top 5 stuffs!
This maybe, records, gigs, TV shows, films, drunk stories, buffet food and lord knows what else. Generally recorded in Stu's home bar The Whiff Inn, you should expect laughs, beers and the occasional drunken heart-felt chat.