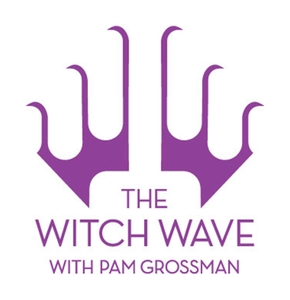 Haylin Belay is a sex educator and health promotion professional with a focus in reproductive justice and intersectional, holistic strategies for healing and care. With over a decade of hands-on experience developing award-winning health education programming and providing professional development for clinicians, educators, and activists, she has dedicated her life to teaching people of all ages practical skills for a healthier, more pleasurable life. In addition to her classroom work, she's also a yoga instructor and spiritual coach, offering workshops, trainings, and one-on-one coaching from a trauma-responsive, integrated mind-body-spirit perspective – and as you'll hear in our conversation two of her witchcraft workshops, Abolitionist Witchcraft at Catland and Pleasure Magic & the Inner Shadow at Seagrape Apothecary, are coming up soon.
Haylin is the creator of the projects Sex Ed For All, My Feminism Involves Witchcraft, and Femiwitch, and she is a professional tarot reader and practicing witch. She also co-hosts a podcast, Emotional Labor, and is the host of Cosmopolitan web series How To Sex Toy.
On this episode, Haylin discusses the power of pleasure, abolitionist witchcraft, and how shadow work can be the antidote to shame.
Pam also talks about the solar magic of Summer Solstice, and answers a listener question about a disturbingly bewitching dream.
Our sponsors for this episode are Moon Dust Press, Ritualist, Motherland, The Spiral Bookcase, BetterHelp, Mithras Candle and Seasonal Steep