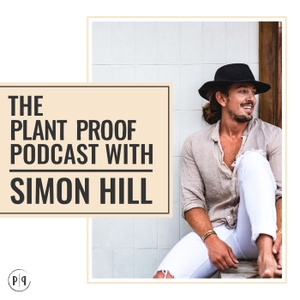 In Episode 120 I sit down with Dr Hannah Ritchie, Geoscientist and senior researcher at Our World in Data, to dive deeper into our food system and the changes we need to make in the coming decades to meet climate goals.
Specifically we cover:
•Her journey into the world of geoscience and environmental research
•What Our World in Data is
•Why it's important to zoom out and look at data over a long period of time
•Insights into COVID-19 data
•Why it's important we consider agriculture when looking at planetary health
•The parts of planetary health that we needs to consider when looking at agriculture and our personal food systems (such as greenhouse gas emissions, land-use, biodiversity)
•Major drivers of deforestation
•Plant foods versus animal foods and planetary health
•Soy and deforestation
•Palm oil and deforestation
•and much more
Resources:
A few of Hannah's articles to read
1- You want to reduce the carbon footprint of your food? Focus on what you eat, not whether your food is local
2 - Cutting down forests: what are the drivers of deforestation?
3 - Less meat is nearly always better than sustainable meat, to reduce your carbon footprint
4 - If the world adopted a plant-based diet we would reduce global agricultural land use from 4 to 1 billion hectares
Follow Hannah on Twitter

My Book:
My new book The Proof is in the Plants is out May 4th. Preorder your copy here.
Want to support the show?
If you are enjoying the Plant Proof podcast a great way to support the show is by leaving a review on the Apple podcast app. It only takes a few minutes and helps more people find the episodes.
Simon Hill, Nutritionist, Sports Physiotherapist
Creator of Plantproof.com and host of the Plant Proof Podcast
Author of The Proof is in the Plants
Connect with me on Instagram and Twitter
Download my two week meal plan