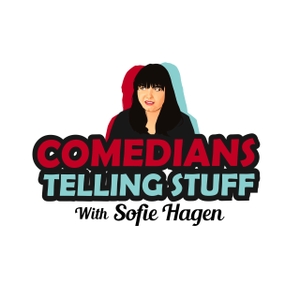 "I'm going to slash your face open with my knife!" and other fun heckler-stories! A heckler is that annoying person during a comedy show who shouts up ridiculous stuff - no, not the comic (ha ha ha). This episode features the six comedians - Phil Nichol, Tom Stade, Sanne Søndergaard, André Vincent, Richard Herring and Susan Calman - tell their best heckler-stories.
I am Sofie Hagen, your host, as always.
If you like this podcast, show your appreciation by sharing the podcast on Twitter (@TheCTSPodcast) or on Facebook. Or by donating, which can be done through comedianstellingstuff.com - just click the PayPal button.
You can also be a supporter through our Patreon-account: www.patreon.com/comedianstellingstuff