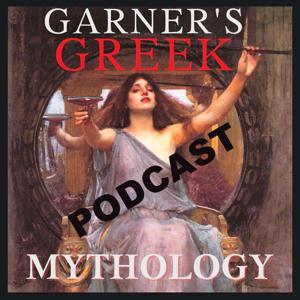 ... Welcome to Episode11. Listen as we wander in the shadows of ancient crossroads with the goddess Hekate, the patron of today's witches. She was as close a friend to Hades as she was to the divine huntress, Artemis. We finish the second half of the episode in the company of the god of war, the remorseless Ares.

Hekate easily slipped between the world of the living and the dead. And whereas Hekate moved through the shifting dark of mysteries, Ares drove men into the darkness of death.

Narrated by mythologist and best-selling author, Patrick Garner,  Garner's Greek Mythology is unlike any other Greek history series.  Here these divine beings are viewed as if they were anything but mythical...
If you love these podcasts, you'll also enjoy new stories about the gods in Garner's novel Homo Divinitas, now available as an audio book on Amazon.com and Audible.com.

Join us as our adventures continue! (Musical score includes selections from Fesliyan Studios and Free Sounds Library. Many thanks to both.)Support the show