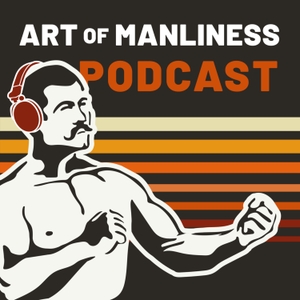 You probably know a young man, or several, who's struggled to transition from adolescence to adulthood. He's in his twenties or even thirties, and seems lost and in limbo, unsure of how to create an independent, flourishing life. Maybe you're this man yourself.
My guest today has some ideas on what has gone wrong in these cases and how to break out of the debilitating cycles many young men, whom he calls "emerging men," find themselves stuck in. His name is Gregory Koufacos and he's a therapist, addiction counselor, and the author of The Primal Method: A Book for Emerging Men. Greg and I begin our discussion with why men are getting stuck in their transition from boyhood to manhood, Greg's own story of arrested and frustrated development, and how working as a 26-year-old under a 16-year-old manager was part of what he needed to do to move on from his dream of playing professional football. We then discuss why traditional therapy methods typically don't work for men, how Greg developed his own form of counseling that emphasizes getting outside the therapist's office to move, take action, and participate in real life -- what Greg calls "entering the agora" -- and why this approach is so effective. We also discuss the things that help young men move forward, which include Greg's concepts of "empathetic challenge" and "holding the line," as well as finding good mentors and friends. We end our conversation with what men can do to start nurturing their small, latent spark into a more powerful and purposeful fire.
Get the show notes at aom.is/emergingmen.
See omnystudio.com/listener for privacy information.