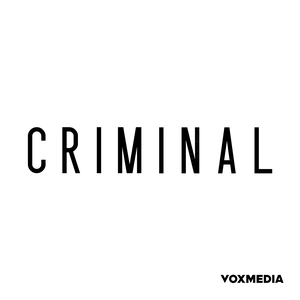 Episode 132: Herrin Massacre
01.24.2020 - By Criminal
In the summer of 1922, in a town in southern Illinois, 23 people were murdered over two days. Men, women, and children came out of their houses to watch, and in some cases, to take part in the violence.
Scott Doody's book is Herrin Massacre. Special thanks to the Special Collections Research Center at Southern Illinois University, Carbondale, and Matt Gorzalski, and to John Griswold, who wrote Herrin: The Brief History of an Infamous American City.
Criminal is a proud member of Radiotopia from PRX.
If you haven't already, please review us on iTunes! It's an important way to help new listeners discover the show: iTunes.com/CriminalShow.
Say hello on Twitter, Facebook and Instagram. Sign up for The Accomplice.
If you'd like to introduce friends or family members to podcasts, we created a How to Listen guide based on frequently asked questions.
Artwork by Julienne Alexander.
Sponsors:
Article Get $50 off your first order of $100 or more at Article.com/criminal
BetterHelp Get 10% off your first month with discount code CRIMINAL when you fill out a questionnaire at betterhelp.com/criminal
Everlane Get free shipping on your first order at everlane.com/criminal
Quip Go to GetQuip.com/Criminal right now and get your first refill pack FREE with a QUIP electric toothbrush.
The Real Real Shop in-store, online, or download the app, and get 20% off select items with the promo code REAL.
Simplisafe Protect your home today and get free shipping at SimpliSafe.com/CRIMINAL
Squarespace Try Squarespace.com/criminal for a free trial and when you're ready to launch, use the offer code CRIMINAL to save 10% off your first purchase of a website or domain.
Sun Basket Go to sunbasket.com/criminal and enter promo code CRIMINAL at checkout for $35 off your order.
Third Love Go to thirdlove.com/criminal now to find your perfect-fitting bra… and get 15% off your first purchase!
ZipRecruiter Try ZipRecruiter for free at ZipRecruiter.com/criminal