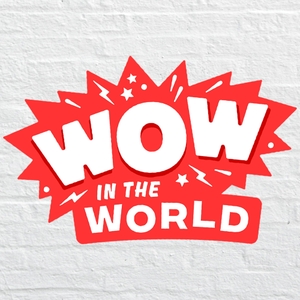 Hey Baby Island, How'd You Get Here? - When Underwater Volcanoes Grow UP!
03.25.2019 - By Wow in the World
If you could take one item to a desert island what would it be? A pacifier? A rattle? How about a diaper? Well that might be just what you need if you're visiting an itty bitty baby island! Join Mindy and Guy Raz as they take the Wow Machine out to the middle of the Pacific Ocean to visit the youngest volcanic island on the planet! It's the Who, What, When, Where, Why, How, and Wow in the World of VOLCANIC ISLANDS!