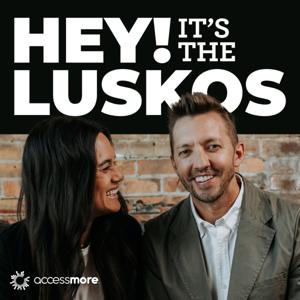 Hey! It's The Luskos
By AccessMore
What's Hey! It's The Luskos about?
Sit down with pastors and authors Levi and Jennie Lusko for an unfiltered look at the madness of the Lusko's life, marriage, ministry, faith, grief, and growth that goes on behind the scenes. (It may or may not include: product reviews, coffee recommendations, Disney hacks and all the things that make life wonderful)
Hosted by Pastors of Fresh Life Church, and authors of best selling book Through The Eyes of a Lion, I Declare War, Swipe Right and The Fight to Flourish.