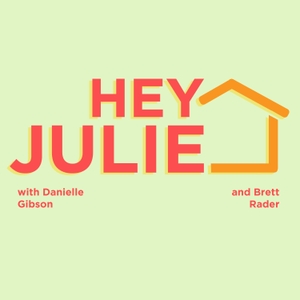 Hey Julie! A Big Brother Fan Podcast
By Hey Julie
What's Hey Julie! A Big Brother Fan Podcast about?
Brett Rader and Danielle Gibson were friends for many years without realizing they had one major thing in common: a secret love for the greatest reality show in the history of television, Big Brother.
After two seasons where they could only share their opinions with each other, they've graciously decided to share their BB knowledge with the world.
In this bi-weekly podcast, Brett and Danielle will play stupid games and make superficial judgements about strategy, showmances, and Julie Chen wardrobe choices.