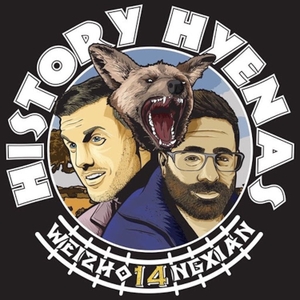 History Hyenas with Chris Distefano and Yannis Pappas
By Chris Distefano and Yannis Pappas
What's History Hyenas with Chris Distefano and Yannis Pappas about?
Comedians Yannis Pappas and Chris Distefano go WILD for history and nature. Listen in as these two Hyenas teach all things historical and natural in a way that you never thought was possible cuzzie!
We're tyrants for history, bad! Also nature.
RiotCast.com