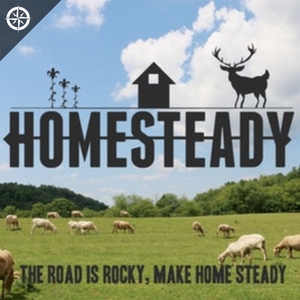 Homesteady - Stories of Living off the Land
By Austin Martin, Squash Hollow Farm
What's Homesteady - Stories of Living off the Land about?
Have you ever dreamt of starting a farm? Do you picture living on a homestead, gardening and raising chickens? Do you love foraging for wild edibles? Do you spent the fall season, in the crisp autumn wood hunting for wild game? Is your perfect morning spent drifting downriver, fishing for the night's dinner?
Homesteady is a show that focuses on living a more sustainable life. We talk about all the ways a modern Homesteader can put food on the table, from the fields, streams, gardens and woodlands. Our roads may be rocky, but with the right skills and knowledge we can make Homesteady.