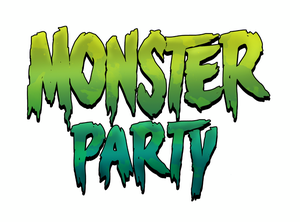 HORROR PET PEEVES!!! With JOHN MATTA!
12.31.2019 - By Monster Party
JAMES GONIS, SHAWN SHERIDAN, LARRY STROTHE, and MATT WEINHOLD, know what annoys you when it comes to fright films. That's why they've turned that irritaiton into podcast GOLD! Let's usher in the New Year with tempestuous topic that could only be titled... HORROR PET PEEVES!!!
Joining us is a long time friend of the show, who may just be as pissed off as we are. He's an acclaimed writer, comedian, producer, and unparalled napkin cartoonist... JOHN MATTA!