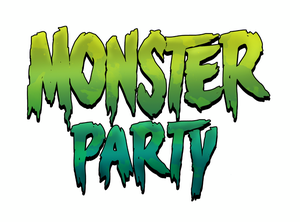 HORROR TV VOL. 2!!! With DANA GOULD!
02.14.2020 - By Monster Party
JAMES GONIS, SHAWN SHERIDAN, LARRY STROTHE, and MATT WEINHOLD, return to a ghoulish goldmine of ghastly gifts. Whether we're talking cathode ray creepers, or streaming screamers, the time has come for another episode celebrating all the terrors that your home theater system can handle. It's... HORROR TV VOL. 2!!!
Joining is comedian, actor, writer, producer, and hands down, the best DR. ZAIUS impersonator in the business... DANA GOULD! (STAN AGAINST EVIL, CREEPSHOW, THE SIMPSONS, SUPER ADVENTURE TEAM)