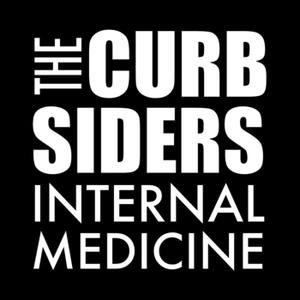 Fresh hotcakes! Practice-changing articles that you need to know: semaglutide for weight loss; metronidazole plus a fluoroquinolone versus amoxicillin/clavulanic acid for uncomplicated diverticulitis; and the perioperative risks of COVID19. We're joined by Dr. Adnan Khan (Chief resident, VCU Internal Medicine Residency) and our fearless leader of critical appraisal, internist/epidemiologist, Rahul Ganatra MD, MPH, @rbganatra (VA Boston). 
Episodes | Subscribe | Spotify | Swag! | Top Picks | Mailing List | [email protected] | Free CME!
Credits
Written, Produced and hosted by: Rahul Ganatra MD, MPH; Adnan Khan MD; Matthew Watto MD, FACP; Paul Williams MD, FACP   
Cover Art: Matthew Watto MD, FACP
Editor: Rahul Ganatra MD (written materials); Clair Morgan of nodderly.com
Sponsor: Panacea Financial panaceafinancial.com
This episode is supported by Panacea Financial, digital banking built for doctors, by doctors. At Panacea Financial you can have your own free personal banker and a support team that works around the clock- just like you do. Open your free checking account today at panaceafinancial.com. Panacea Financial, a Division of Sonabank, Member FDIC
Sponsor: ACP's MKSAP 19
MKSAP® is the most trusted resource for lifelong learning and Board prep for internal medicine physicians and residents. Learn more at acponline.org/mksap19 and use promo code CURB2021 at check out.
CME Partner: VCU Health CE
The Curbsiders are partnering with VCU Health Continuing Education to offer FREE continuing education credits for physicians and other healthcare professionals. Visit curbsiders.vcuhealth.org .
Show Segments
Intro, disclaimer
Pick of the week: Dark (Netflix TV series)
Preventive Medicine Updates
Semaglutide for weight loss
Amox-clav vs FQ-metronidazole for Diverticulitis
Perioperative COVID19 infection and timing of surgery
Rahul's take-home points
Outro