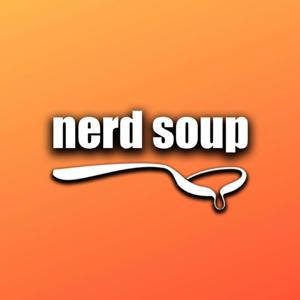 House of the Dragon Official Release Date Announced - The Nerd Soup Podcast!
04.15.2022 - By The Nerd Soup Podcast
Visit https://bit.ly/storyblocksnerdsoup to sign up for a Storyblocks membership today
The Soup Gang discusses the recently announced release date for House of the Dragon, coming to HBO on August 21st! Plus, Sonic 2 breaks records at the US box office, Better Call Saul reveals two new cast members & Doctor Strange 2 has an official runtime! 
TOPICS:
00:00 - Introduction
07:34 - House of the Dragon Release Date
20:12 - US Weekend Box Office
26:45 - Teddy Reveals the Name of his Baby
28:29 - Doctor Strange 2 Runtime Revealed
37:09 - Better Call Saul Reveals 2 New Cast Members
40:00 - Fantastic Beasts Movie Franchise is in Trouble 
48:12  - FAN QUESTIONS!
Listen to this episode at https://nerdsouppodcast.buzzsprout.com
FOLLOW US ON TWITTER, INSTAGRAM & FACEBOOK!
TWITTER! - twitter.com/NerdSoup
Aaron Twitter: @nerdsoupmonkey
Beau Twitter: @beausoup
Teddy Twitter: @TeddyNerdSoup
Nash Twitter: @AnthonyJQNash
Marissa Twitter: @purplegirlns
INSTAGRAM - www.instagram.com/nerdsoup
FACEBOOK! - www.facebook.com/NerdSoup
Visit our Patreon page here - patreon.com/nerdsoup