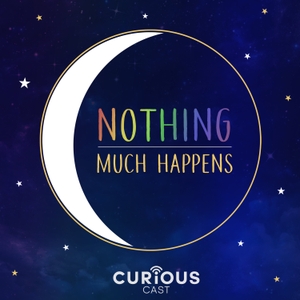 Our story tonight is called Housewarming and it's a story about an event marked on the calendar to look forward to. It's also about a window seat full of houseplants, an invitation in a red envelope and a memory of a perfectly wrapped present.
So get cozy and ready to sleep.
Buy the book:http://hyperurl.co/NothingMuchHappens
Get an autographed copy and other merch here: https://www.nothingmuchhappens.com/nmh-stuff 
Get our ad-free and bonus episodes here: https://nothingmuchhappens.supportingcast.fm
See omnystudio.com/listener for privacy information.