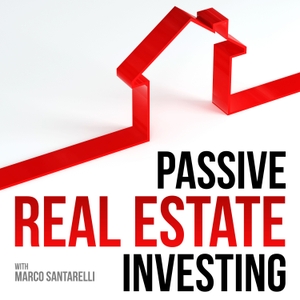 The nice thing about real estate is it's pretty easy to identify and follow trends, and they show you where things have been, where things are today, and where things are headed. As a real estate investor, it's good to know what the trends are because then you can get into the opportunity, you can get into the game and ride that train, and you can get out of harm's way when things are coming.Today's guest, Sean O'Toole is a person who has many years of experience investing in real estate, but also as an analytical person, he has very much been dialed into pulling data from public records and looking at what is going on in terms of the markets around the country and real estate as a whole. Let us hear what he has to say about the housing market trends for 2021.
Click Here for the Show Notes
Get a New Business Formation for as Little As $0
Download your FREE copy of The Ultimate Guide to Passive Real Estate Investing.
IF YOU LIKE THIS PODCAST we would love it if you would go to iTunes and Subscribe, Rate & Review our podcast.
Thank you!