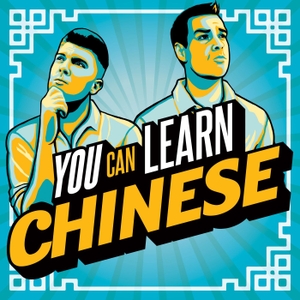 Everyone loves Chinese food, but if only there were a way to tie your love for the cuisine into progress learning the language. Well, there is! ...sort of. Tune in to learn what to do and what not to do so that your stomach stays full as your Mandarin levels up.
Guest interview with James Wong who, despite a severe hearing disability, worked hard to overcome the odds and made impressive progress towards learning Chinese. Prepare to be inspired by James' journey.
Links from the episode:You Can Learn Chinese Episode 43How to Learn to Order Food in Chinese (Sinosplice)10 Vegetables China Taught Me to Love (Sinosplice -- John's rave)Chinese Cooking Demystified (YouTube Channel -- Jared's rave)The Misadventures of Zhou Haisheng (Mandarin Companion Graded Reader)
Thanks for listening to the podcast! Please write John and Jared a review on Apple Podcasts and they'll give you a shout-out! They are also taking questions from listeners. If you have a question, reach them at [email protected] Follow them on Facebook and catch their latest Chinese-learning memes on Instagram.