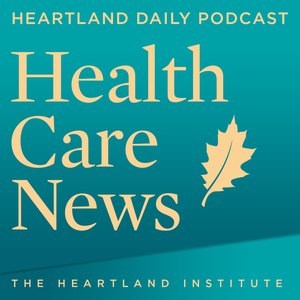 In an effort to help consumers get back on their feet after the massive pandemic shutdown, Congress now wants to pay for employer health insurance under COBRA for people who lost their jobs.  It also wants to increase the amount of money it gives states for Medicaid. Blase says both of these plans provide a huge disincentive for employment and invite wasteful spending on Medicaid.  He says aid in Medicaid should be conditional and that consumers would be better off getting cash for health care assistance and picking a program that better serves their needs. 
- What is COBRA and why do unemployed workers rarely use it.
- How Congress' plan for COBRA would work
- How Congress is looking to boost subsidies on the Obamacare exchanges and allow people to now walk on
- How these remedies will slow recovery
- What happens when the federal government picks up most of the tab with Medicaid, prior experience
- How Trump administration has cracked down on Medicaid reimbursement gimmicks and where that reform now stands
- Four principles that should be in place before any Medicaid relief
- What should the goal of health care be?
Links to op-eds by Brian Blasé on COBRA and Medicaid Expansion:
A New Recipe for Waste in Medicaid, WSJ, May 4, 2020
Now Democrats want taxpayers to subsidize insurance companies, May 2, 2020